We offer opportunity to practice Tai Chi for individuals and small groups.
If you are interested in practising Tai Chi for affordable price contact us via e-mail
---
Why would you practice Tai Chi?
It helps with relaxation, improves circulation, oxygenation, coordination and balance. Increases: energy, immunity, quality of joints and power of muscles. Promotes neurogenesis – rebuilds your brain and improves and strengthen your memory.
How practising Tai Chi does all of that?
Slow movements of routines combine with belly breathing stimulates the vagus nerve, thus on a purely biological level inducing relaxation. Relaxation, better circulation (due to movement), oxygenation (due to enhanced breathing) promotes immunity and increases the levels of energy. Movements that involve all parts of the body train coordination and balance. The relaxed manner of movements strengthen white fibbers of muscles, makes ligaments and tendons stronger, thus helping with joints and posture. Several things promote neurogenesis – exercise, meditation and novel movements – all three present in Tai Chi practice. The more neurons in the brain – the better memory is and learning Tai Chi movements can be seen as memory exercise in itself.
Your investment is minimal – one hour of exercise plus few pounds. The benefits you rip are enormous.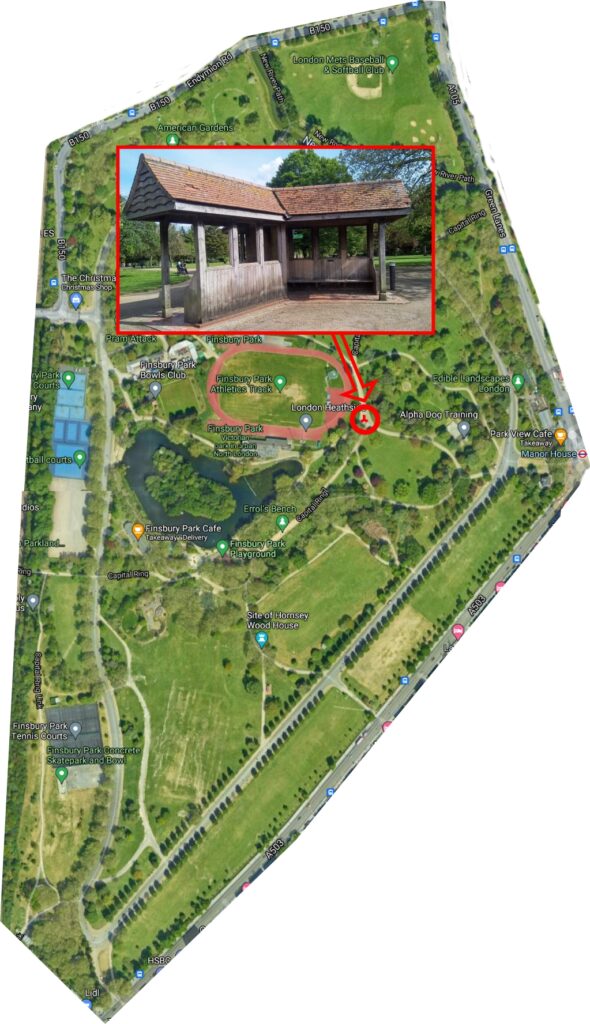 I am sure you will make the best decision.
What do you need?
Curiosity and willingness to experience something new, one hour of your time, comfortable clothes in layers (we practice in the Park), pair of trainers (or similar comfy shoes), a bottle of water and a big smile.
What to expect?
Gentle warming up exercises, the practice of basic movement with explanations, learning of Tai Chi routine, and at the end short guided meditation.
Read more 

When and where?
Saturday 10:00 AM the meeting point is the three-way shelter bench by the athletic track (see the map) . The first classes free.
---
Who we are

My name is Tom Jagiello. I and my wife have lived in London since 2006. We practice Tai Chi in Finsbury Park – North London (N4).
My adventure with Tai Chi began in the second half of 80-ties.
At that time Poland was still under the communistic regime. There was a Tai-Chi association run by volunteers and funded by (I think) a Canadian, a student of the Lodz Film School, who was a disciple of traditional Yang style Chinese Tai Chi Master from Canada. There I learned the long Yang style form.
---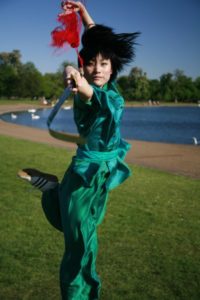 At the beginning of the new millennium I and my wife joined a martial art association where we learned shorter routine – and better suited for us and we practised it regularly for 4 years.
In 2004 we moved to the UK. Because of a lack of time and lack of local Tai- Chi groups I fall in a bad habit of practising Tai – Chi on on- and-off biases.
In London I met Shifu Lynn Xu a multiple champion of China in martial arts.
I practised under her instructions for nearly two years. Before she left the UK, she had made a comment that I should teach Tai Chi (see her reference letter at the bottom of this page).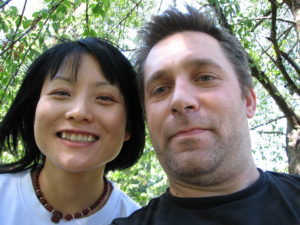 It took me many years to follow this piece of advice. I am not a master of Tai Chi. I practice Tai Chi as a form of exercise and meditation. I can share with you what I have learned. London is a very big city and one of the main problems here is commuting, therefore I offer this opportunity for people who live close to Finsbury Park.
---
If you want to learn Tai Chi it doesn't matter if you have any experience with this type of exercise or not. It is suited for all levels of fitness.
I can pass to you three routines of Tai – Chi:
we will start with short 24 Yang style form,
then we will learn 42 combine form – a very popular Tai Chi routine and
I can introduce you to the basics of Chen style sword form.
If you are more interested in combat version of Tai Chi or have ambitions to practice with renown master, I can direct you to a very good Tai Chi school in London.
There is a possibility to learn Tai Chi from me, on one to one basis or if there are enough people to create a small private group.
If you are interested in this option, to discuss details, please contact me via the e-mail.
---
Where:
Finsbury Park, London N4 (see the map above)

How much:
The first class is free.
After you decided you want to join, the price in the group setting is:
£3/class paid in advance for 12 sessions,

£5/class paid for 4 sessions and

£8 as a drop-in price.
For one-to-one classes contact me to discus the options.
---