Welcome,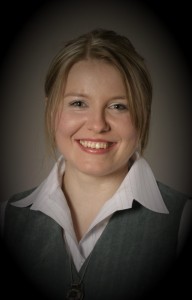 If you are on this page, it probably means you are thinking of working with (one or both of) us.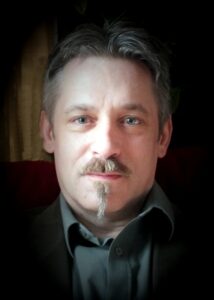 Here is how the process goes.
During or after the initial contact (when you call us, send us an e-mail or a message) we ask you to tell us a little about what kind of issue you would like to work on.
Second step – If we think we could help with this particular issue, we send you a set of standard questions. We ask you to answer them in a written form and return it to us via e-mail. After we read your responses carefully we may request more detailed answers if the ones we got need more clarification. This part of the work is for both of us to let us know better and to make a decision about our possible therapeutic alliance.
Third step – When the part of work with emails exchange is finished and you (and we) are happy to continue, we present a therapeutic contract that regulates rules of our cooperation. In it we set up rules for booking and cancelling sessions, specify what we offer and what is to be expected of and other practicalities. Here we discuss and negotiate the exact price of our service. Before we sign a contract we do not charge a client. So there is plenty of time to decide if our offer is right for you.
Step four – we do work together according to the terms of the agreed contract.
---
Pricing: 
We usually (*but not always – see the bottom of the page) have a flat rate of £60 per hour or £90 per 90 minutes session. Our session usually lasts 90 minutes and usually, we schedule one session per week.

You can get a discount if you book a bulk of sessions (subject to individual discussion before we sign a contract).

We will ask you to deposit two standard sessions (£180) on our account that will be deducted from your last payment.

The exception to the rule of 90 minutes sessions once a week is the first part of 

"

Breakthrough Session"

 where it may happen that some sessions last longer and we may schedule more than one session per week due to specifics of the problem we work on. The length of 

"Breakthrough Session"

 depends on how much time you need to go through the process.
As every client is different, we rather prefer to follow at your pace than forcing you to accept our pace. In this way, we ensure, that you get the best service possible tailored to your needs. The "Breakthrough Session" is very a thorough and complex process that produces phenomenal results.
Specific interventions such as "the phobia cures" which is done during one session are priced differently. For example, a session can costs £250 (or more). It is due to the uniqueness of that type of work – an intense process that removes the phobia. It does not demand gathering a lot of information, history etc. If it is possible, after the phobia cure session, we test an outcome, so you may experience your success immediately.
 If the testing requires travelling to another location (a zoo – if you had a fear of insects or animals; a high building, an airport, lifts, escalators, a dentist surgery etc.) then the price may vary (to include the cost of transport and additional time).
---
If you wish to check what we offer  send us an email

now or go to Contact us

page for all other ways of getting in touch. 
---
*If you are in a difficult situation and you do not have the means to pay the full fee for treatment, contact us  via email to discuss other options. We have limited capacity for working with determined clients using alternative financial arrangements. These can be: extended payment time, partial reduction of the price with / or barter exchange.
If you are financially strong, you can make a donation that will cover treatment for clients in crises. Your support for this part of our activity will be very much appreciated and will support us in helping less fortunate people.